Banana Chocolate Muffins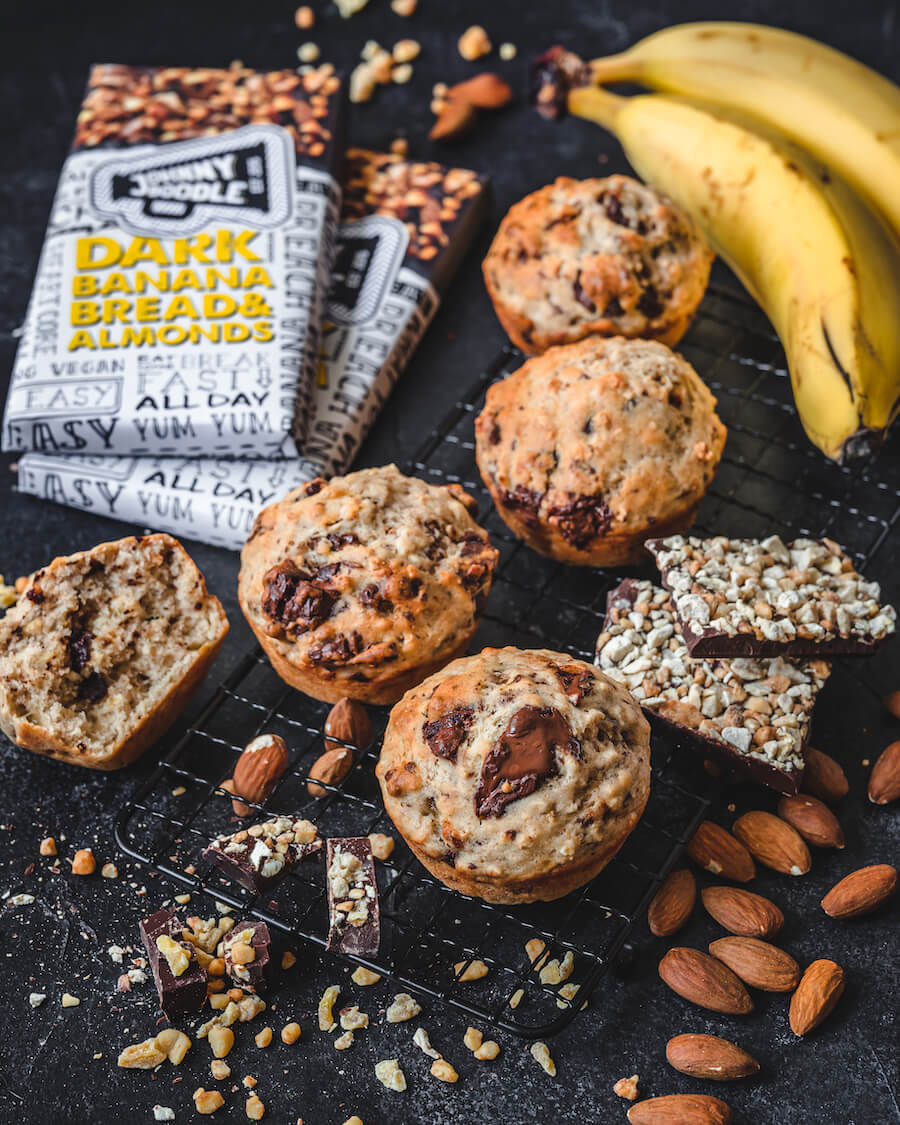 This is a recipe for the real chocoholics! A delicious recipe for banana chocolate muffins, made with our very own Dark Banana Bread & Almonds bar. Works great as a snack or as a tasty way to start your day.
Preparation
Preheat the oven to 180°C (hot air setting). Put the bananas in a bowl and mix them together with the oil, milk, apple cider vinegar and sugar. Mash everything together to make a smooth mixture. Whisk the flour, oat flakes, ground almonds and baking powder together in a separate bowl and add them to the banana mixture. Mix everything together to form a smooth batter. 
Then, chop the chocolate into big chunks and add it to the batter. Put the batter in muffin trays and put them into the oven for 15 to 20 minutes. The muffins are done when a fork or toothpick inserted in the center comes out clean. 
Enjoy your Johnny Doodle muffins! 
Liked the recipe? Check out our other recipes on our website! Do not forget to share your results and tag us on Instagram (@johnnydoodlenl) or Facebook (@johnnydoodlenederland)!