Chocolate Chip Cookies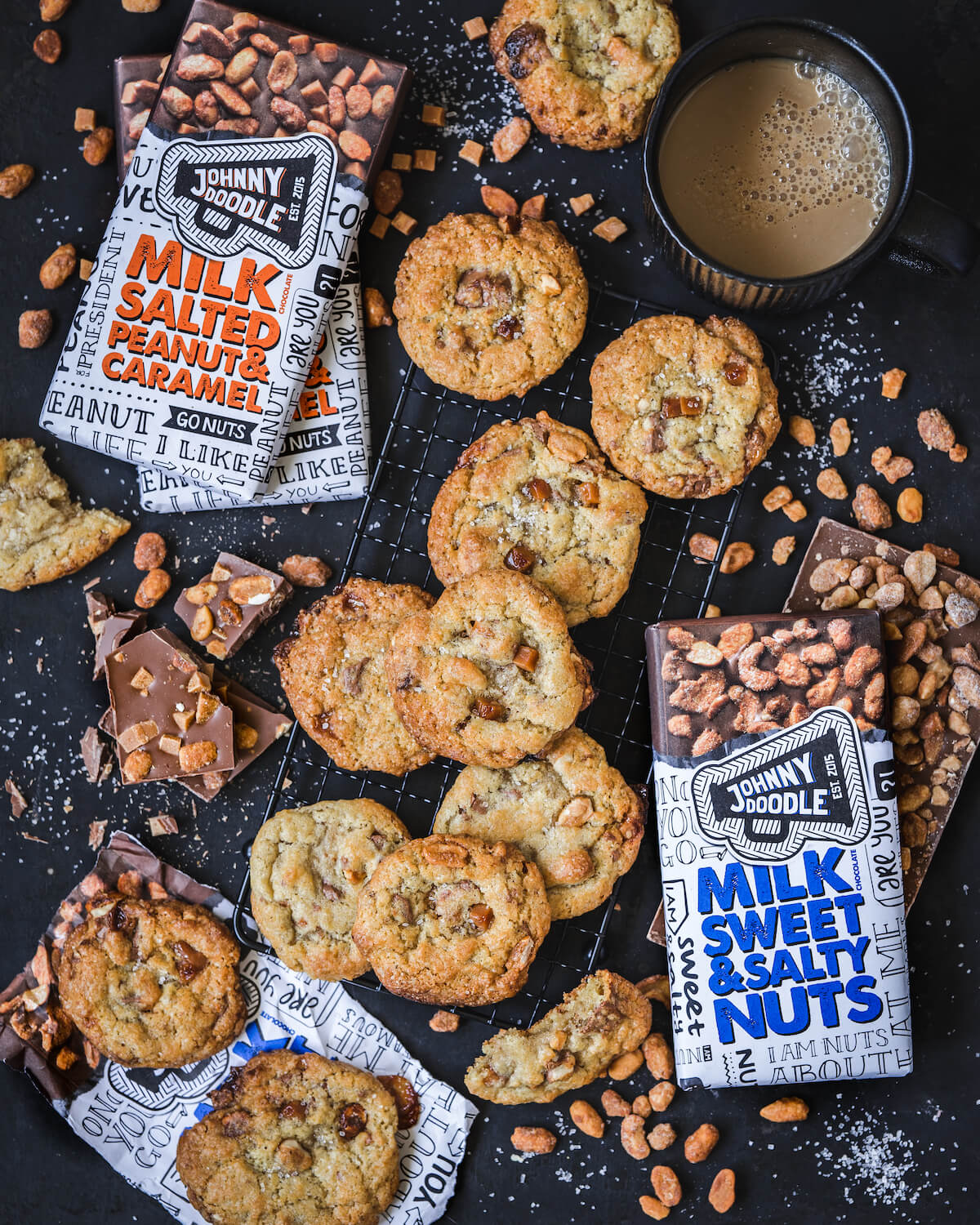 Do chocolate chip cookies make you weak in the knees? They sure do for us! Keep on reading for a recipe that includes two of our best selling bars.
Preparation
To start off, cut the bars of chocolate up in big chunks. Then, put all other ingredients in a bowl and knead them with your hands into a dough. Mix the chocolate chunks together with the dough and put in the refrigerator to cool off for about 30 minutes. 
Preheat the oven (hot air setting) to 190°C and put baking paper on a baking tray. When the dough has cooled off, make 20 little balls and put them on the tray – leaving enough space between them for the dough to spread. Put the cookies in the oven for 7 to 8 minutes. Make sure you don't go far, you have to keep an eye on them. As soon as the edges turn brown they're ready. Take them out of the oven and let them cool down. As tempting as it is to take a bite as soon as they are out, it is really important to allow the cookies to cool off as they will fall apart if you don't.
Enjoy!
Liked the recipe? Check out our other recipes on our website! Do not forget to share your results and tag us on Instagram (@johnnydoodlenl) or Facebook (@johnnydoodlenederland)!