Chocolate Vanilla Popsicles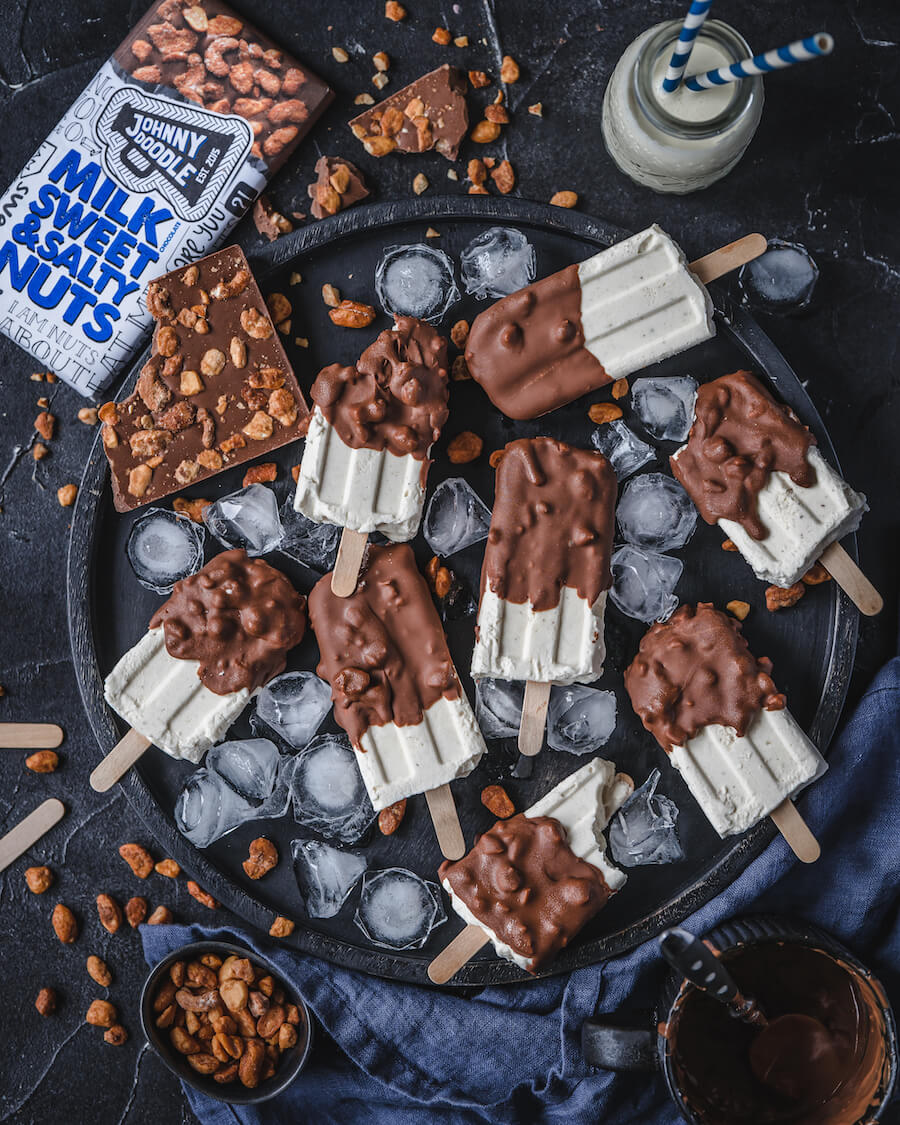 Dutch summers are short, but hot. These Johnny Doodle popsicles are the perfect way to find some well deserved refreshment during warm summer days. Continue reading for the recipe.
Preparation
Mix the whipped cream and the vanilla sugar together in a bowl and beat it. Once both ingredients are combined, carefully mix in the condensed milk. Pour the mixture into the popsicle molds and insert the wooden sticks right in the middle. If you don't have popsicle molds at hand, small glasses will do the trick just fine! Do not be afraid to be creative with the ingredients, either. This is the perfect time to add whatever you like. How about some red fruit or fresh vanilla?
After this, you wait. It is indeed the least fun part, but definitely worth it. Put the molds in the freezer for at least 6 hours. When it is almost time to take them out, cut up the chocolate into large chunks and melt it together with the coconut oil au bain marie. When the chocolate is fully melted, allow it to cool down to room temperature. Take the popsicles out of the freezer and carefully dip them in the melted chocolate. The ice will harden the chocolate within seconds, making them ready for you to enjoy. You can also put them back in the freezer to enjoy them later, it is all up to you!
Liked the recipe? Check out our other recipes on our website! Do not forget to share your results and tag us on Instagram (@johnnydoodlenl) or Facebook (@johnnydoodlenederland)!