Chocolate Croissants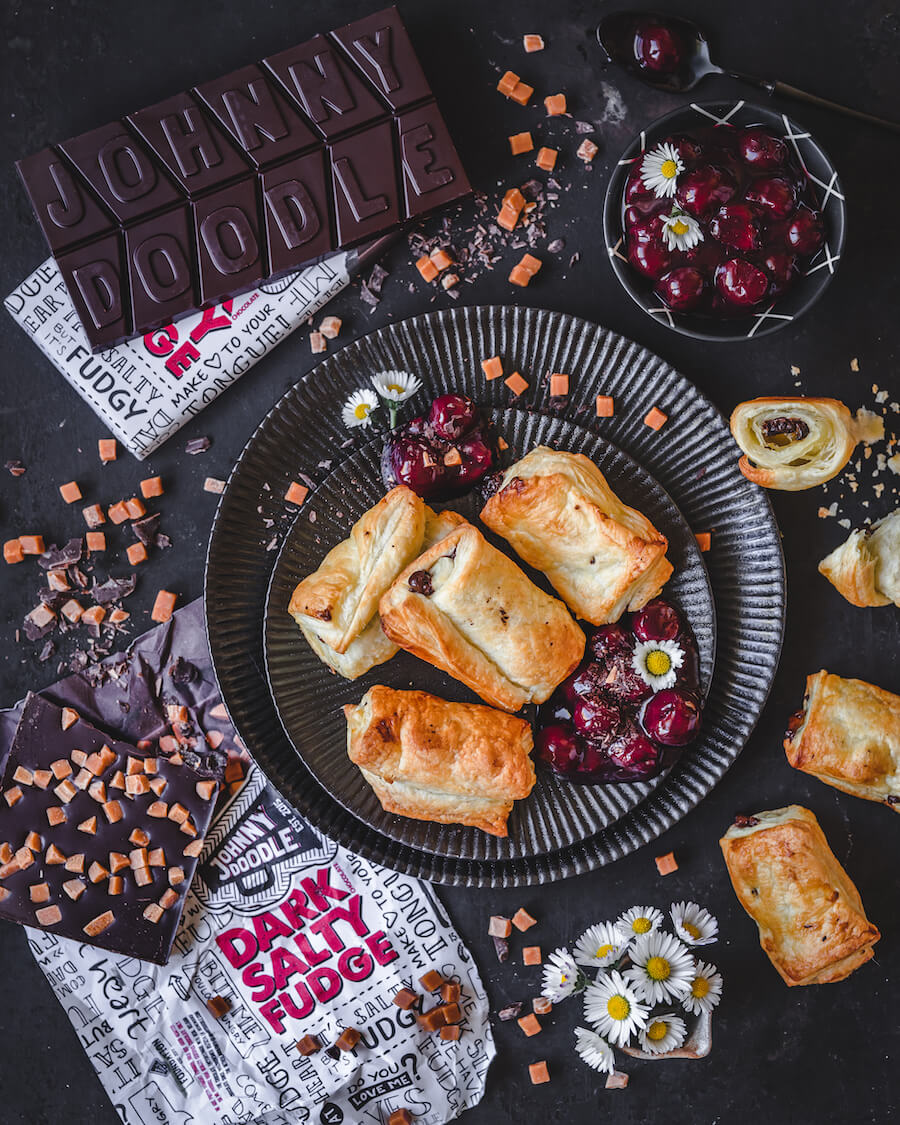 This recipe for chocolate croissants is guaranteed to put a smile on your face! Here is how we make these quick and easy delicious croissants with a fruity touch.
Preparation
Preheat the oven to 180°C (hot air setting). Cut the chocolate bar in long, thin strips. Roll out the puff pastry, cut the squares to make 4 rectangles of equal size. Take a strip of chocolate and put it horizontally on the rectangle, parallel to the short side. Roll the pastry around the chocolate once and put another piece of chocolate against the rolled up dough, then roll the rest of the puff pastry up. Do the same for all rectangles and spread them out on a baking tray with baking paper. For the final touch, coat the croissants with some milk on top. Put the croissants in the oven for 15 to 20 minutes.
Serving tip: serve with some cherry compote on the side to get the perfect combination of chocolate and fruit. There you go, real Johnny Doodle croissants!
Liked the recipe? Check out our other recipes on our website! Do not forget to share your results and tag us on Instagram (@johnnydoodlenl) or Facebook (@johnnydoodlenederland)!